About Vuse - Vuse NZ
ABOUT
With Vuse, the mission is simple: to provide Kiwi adults who smoke or vape with high quality and great tasting vaping eliquid and e cigarette products.
Vuse invests in the science of vapour, reflecting a commitment to transforming tobacco and providing adult consumers with more choice, more innovation and potentially less risk.
READ MORE
WHY CHOOSE VUSE?
The Vuse goal is to provide adult smokers and nicotine users with high-quality alternative nicotine products.

Vuse is tested by 50+ leading scientists.
Vuse only use quality ingredients in e Liquid products. Meet our team of vaping experts
Vuse are constantly enhancing and upgrading their devices to give you something fresh.
Vuse only use quality ingredients in e Liquid products
We're sure you'll love Vuse but if you're not 100% into it, you'll get your money back (T's and C's apply). Find out more here.
QUALITY e LIQUIDS
With Vuse, you can feel confident you're inhaling a quality blend. e Liquids go through a robust stewardship process to ensure they meet and exceed the strong regulations for vaping products in the UK, US & Canada.

Vuse e Liquids:
Undergo extensive sensory and thermal stability testing.
Are free from certain ingredients such as THC and Vitamin E Acetate.
Contain pharmaceutical-grade nicotine and food-grade flavourings.
Comes in a range of e Liquid flavours crafted specifically for an optimal vaping experience.

MANUFACTURING EXCELLENCE
One of the few vaping manufacturers globally with a dedicated UK-based R&D facility.
Each product is CE and RCM certified and assessed by an independent third party in the UK.
Vuse conduct a toxicological risk assessment of all the ingredients in, and emissions from Vuse products to test their suitability for vaping.
Comply with all UK, EU, and NZ legislation for battery and electronics safety.
SWITCH TO THE SATISFYING ALTERNATIVE
Shop the puff-activated ePod 2 vape pen for taste and quality you can trust.
Vape Pens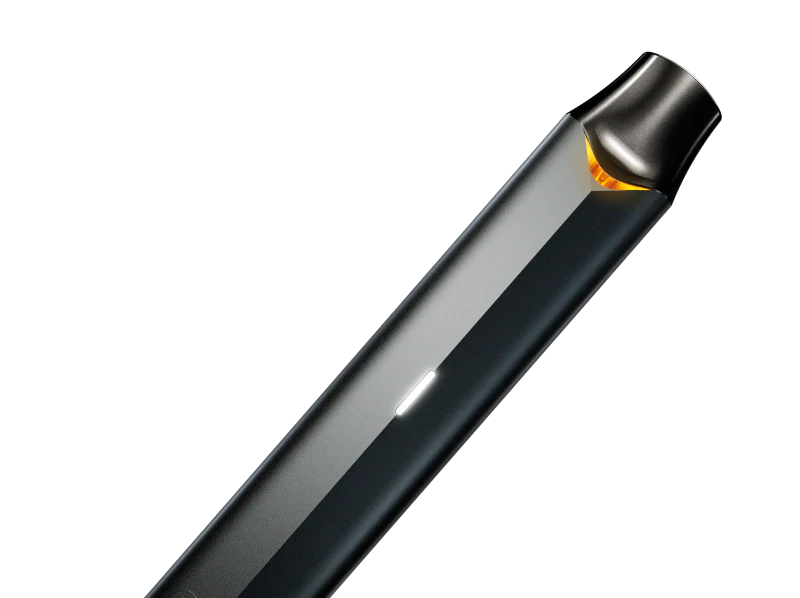 GETTING STARTED
Vaping differs from smoking. There are marked differences between vapes and cigarettes, so it may take a little time to adjust and get used to it. There are all kinds of vaping systems on the market, but there are just two things that are absolutely essential: a device and some e Liquid or a flavour pods.
YOUR DEVICE

The device contains a heating element that will warm the e Liquid, turning it into vapour so you can inhale it through a mouthpiece. Once you've chosen your vape pen, you just need to pick which flavour to try first.

YOUR e LIQUID
At Vuse, the ePod 2 uses a 'closed system', meaning all e Liquids are sold in sealed flavour pods. Lots of traditional nicotine users choose to start with a tobacco flavour but there are plenty of other options for a fresh experience.
Need more info?
Check out the
Vaping News
for more.
WHAT TO EXPECT
Vuse e Liquids and pods come in a range of flavours and nicotine strengths. Designed by scientists and flavour experts, find the flavour to match your taste.

YOUR FIRST FEW VAPES

Start out with a few small puffs. Don't try to swallow or draw the vapour into the back of the mouth - just keep it at the front of your mouth and inhale.

FIRST FEW DAYS

Figure out what works for you. Stick with the rhythm of 'smoking breaks' or crack on with your day, taking occasional vapes as you go.

FIRST MONTH

By the first month, you'll probably have settled happily into a routine. Now, you're all set with a high-quality alternative nicotine product.

WANT MORE INFORMATION ON VAPING?
See the latest news for more information on Vuse and vaping.
Vaping news